Human activity is dramatically reshaping wildlife populations and communities, in part by altering the way that predators interact with their prey.
My research
aims to understand the role that predators play in driving ecological processes, and how these processes are affected when we humans act as predators ourselves.
My work integrates conservation biology, wildlife ecology, and
animal behavior
, drawing upon novel experimental methods and cutting-edge quantitative tools from movement ecology and population biology to make robust inferences from complex natural systems.
​I am currently a Postdoctoral Scholar in the Wilmers Lab at UC Santa Cruz.
---
Powered by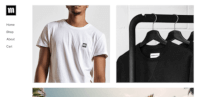 Create your own unique website with customizable templates.