In Review / In Press
Suraci JP, Frank LG, Oriol-Cotterill A, Ekwanga S, Williams TM, Wilmers CC (in review) Behavior-specific habitat selection by African lions may promote their persistence in a human-dominated landscape. Ecology.
Published
​
Wilmers CC, Isbell LA, Suraci JP, Williams TM (2017) Energetics-informed behavioral states reveal the drive to kill in African leopards. Ecosphere. 8(6):e01850. [PDF]
Suraci JP, Clinchy M, Roberts DJ, Zanette LY (2017) Eavesdropping in solitary large carnivores: Black bears advance and vocalize toward cougar playbacks. Ethology. doi.org/10.1111/eth.12631. [PDF]
​
Suraci JP, Clinchy M, Zanette LY (2017) Do large carnivores and mesocarnivores have redundant impacts on intertidal prey? PLOS ONE. 12(1):e0170255. [

PDF]
Suraci JP, Roberts DJ, Clinchy M, Zanette LY (2017) Fearlessness towards extirpated large carnivores may exacerbate the impacts of naïve mesocarnivores. Behavioral Ecology. 28:439-447. [PDF]
​
Clinchy M, Zanette LY, Roberts D, Suraci JP, Buesching C, Newman C, Macdonald D (2016) Fear of the human "super predator" exceeds that of extant and extinct large carnivores in a model mesocarnivore. Behavioral Ecology. 27:1826-1832. [PDF]
Suraci JP, Clinchy M, Zanette LY, Currie MA, Dill LM (2014) Mammalian mesopredators on islands directly impact both terrestrial and marine communities. Oecologia 176:1087-1100.
Zanette LY, Clinchy M, Suraci JP (2014) Diagnosing predation risk effects on demography: can measuring physiology provide the means? Oecologia 176:637-651.
Robinson JPW, White ER, Wiwchar LD, Claar DC, Suraci JP, Baum JK (2014) The limitations of diversity metrics in directing global marine conservation. Marine Policy 48:123-125.
Suraci JP and Dill LM (2013) Short timescale rate maximization by gulls and implications for predation on size-structured prey. Behavioral Ecology, 24: 280–292.
Suraci JP and Dill LM (2011) Energy intake, kleptoparasitism risk, and prey choice by Glaucous-winged Gulls (Larus glaucescens) foraging on sea stars. Auk, 128: 643-650.
Kilburn VL, Ibáñez R, Sanjur O, Bermingham E, Suraci JP, Green DG (2011) Ubiquity of the Pathogenic Chytrid Fungus, Batrachochytrium dendrobatidis, in Anuran Communities in Panamá. EcoHealth, 7: 537-548.
Powered by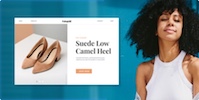 Create your own unique website with customizable templates.