​Fear of Humans affects Wildlife Across Terrestrial Food Webs
Fear of humans is known to affect the behavior of a wide range of wildlife species (see below for some examples), but because the impacts of human induced fear are often quantified for a single species in isolation, it remains unclear what the overall effect of human disturbance will be on whole food webs. Will all species avoid humans? Or will smaller species (e.g., mesopredators) take advantage of the fact that human presence drives away their predators/competitors (e.g., large carnivores)? To answer these questions, my colleagues and I conduct landscape-scale experiments in the Santa Cruz Mountains of central California, manipulating perceived human presence across large sections of habitat and monitoring the impacts on species across the food web, including large carnivores (pumas), mesopredators, and small mammals.
---
---


​Human Impacts on Lion Habitat Use
The threat posed by humans can strongly influence
large carnivore behavior
, and avoidance of people could potentially reduce the availability of valuable habitat. Yet large carnivores are not totally helpless. Using otherwise risky habitat during safe times (i.e., at night) and only for behaviors with high pay-off (e.g., feeding) may help these apex predators coexist in human-dominated landscapes. My colleagues and I are using high resolution data on African lion movement and behavior to examine how such strategic habitat use allows lions to access valuable feeding habitat in a dynamic anthropogenic landscape.
---
---
Fear in Wildlife Food Webs
The presence of large carnivores may affect entire food webs and even regulate ecosystem function through the fear these predators instill in their large herbivore and mesopredator prey. However, such cascading effects of large carnivore-induced fear remain highly contentious due to a lack of direct experimental evidence. In the Gulf Islands of British Columbia, all native large carnivores have been extirpated, freeing mesopredator raccoons to dramatically reduce the abundances of their
terrestrial and marine prey
. By experimentally reintroducing just the fear of large carnivores (using month-long playbacks of large carnivore vocalizations), my colleagues and I demonstrated a
large carnivore-mediated trophic cascade
affecting multiple trophic levels in the nearshore marine community. By altering mesopredator behaviour, fear of large carnivores lead to a reversal of mesopredator impacts on their prey and further cascading effects throughout the intertidal community.
---
---
"Human Predators" Alter Carnivore Foraging Ecology
In many terrestrial habitats, humans are the real top predator and a major source of mortality for large carnivores and mesocarnivores. Perceived risk from humans may therefore strongly impact carnivore behavior. For instance, recent work conducted in collaboration with members of Oxford's
WildCRU
shows that
European badgers in the UK
exhibit a much stronger fear response to humans than to their extant or extinct non-human predators, consistent with humans being far more lethal. Pumas in California's Santa Cruz Mountains are similarly fearful of "human predators",
reducing feeding time
in response to human presence, which may in turn drive increased kill rates on their ungulate prey. More recent work indicates that pumas can readily distinguish the threat posed by humans themselves from other potential sources of anthropogenic disturbance, namely, domestic dogs.
---
---
Effects of Carnivore Community Structure and Dietary Overlap on Lower Trophic Levels
In the absence of top-down control by large carnivores, mesocarnivores are free to increase their impacts on smaller prey, which should in theory translate to lower abundances of these prey where large carnivores are absent, relative to where they persist. But what happens when both large and mesocarnivores compete for shared prey?
New research comparing carnivore and prey communities
between coastal habitats with and without large carnivores suggests that, where dietary overlap is high, large and mesocarnivores may have largely redundant impacts on the prey community. Thus, mesocarnivores may expand to fill the niche of extirpated large carnivore competitors.
---
---

​New Tools for Wildlife Research
How animals respond to human disturbance, predators and competitors are central questions in conservation biology and wildlife ecology, but direct observations of wildlife behavioural responses are often difficult to obtain, particularly for rare or cryptic species. My colleagues and I have developed an
Automated Behavioural Response (ABR) system
that integrates playback experiments with camera traps, allowing researchers to directly, experimentally test the behavioural responses of any wildlife species to any acoustic cue without requiring an observer to be present.
---
---
Interactions Between Solitary Large Carnivores
Large carnivore behavioural responses to the cues of their competitors are rarely directly observed, but may mediate competition between these top predators. Group-living species signal to one another regularly and competitors can readily 'eavesdrop'. Solitary large carnivores also signal to conspecifics, but much less frequently, reducing the ease with which heterospecific competitors can eavesdrop. Eavesdropping could nonetheless play a substantive role in mediating competition among solitary large carnivores if the benefits of responding to the cues of heterospecific competitors (e.g., reducing risk or locating resources) are sufficiently large. Using the
ABR system
described above, we experimentally tested whether black bears recognize and respond to the cues of their competitors, pumas, demonstrating
eavesdropping among these solitary large carnivores
, which may mediate competition between bears and pumas in shared habitats.
---
Powered by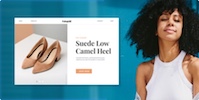 Create your own unique website with customizable templates.